Chadia Rodriguez, more and more Beautiful Thus the conquest of another Milan and its future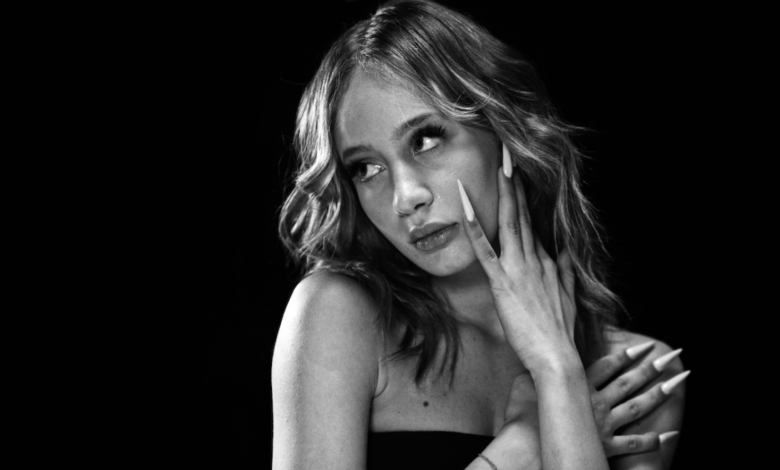 The appointment with this day that leads us to the discovery of little-known areas of the city is Saturday from 17 to midnight in Piazza delle Donne Partigiane. In the meantime we interviewed Chadia Rodriguez
Milano Futuro presents Ground Zero Festival : free rap music concert with, among others,  Chadia Rodriguez  whom I interviewed . Together they tell about the outskirts of Milan. The event will be held in Piazza delle Donne Partigiane in Barona, with the support of Barios Live, Barios Cafe, Comunità Nuova. The social photography magazine Perimetro will curate an unpublished photographic exhibition on Milan and its suburbs. Dj Sgamo, Bruno Cerella and the influencer Giulia Penna will conduct the event. To act as megaphone, some artists of the emerging Milanese and provincial rapper scene:Chadia Rodriguez, Drefgold, Axell, Dj Sgamo, Pepito Rella, Mosè Cov, Digital Astro, Rico Rua and Urban Class Showcase w / NotoW, Keira, Rako27, Gabriele and Il Guapo .
DEEPENING
Life as a singer-songwriter, songwriters to take on vacation
Chadia let's start from Ground Zero Festival: is the fact that we chose you and other rappers to tell about certain forgotten neighborhoods, is it confirmation that only rap can read everyday life? Moreover, in your first single you say My name is Chadia born in the middle of the street .
In my opinion, our kind knows how to best convey emotions and sincere and real life experiences, people can be better recognized in our words.
What set are you preparing? Will there be any surprises?
I have not yet made the lineup, certainly there will be Bella Cosibecause it represents me and many feel represented by the song. You know I'm going through a particular moment in my life and I'm starting to understand what I want to do when I grow up. I perceive that I am at the transition point between adolescence and the adult world and I tell you this with a note of regret. But I'm also happy to be more mature and aware.
Moreover, everything takes place in Piazza delle Donne Partisan which in the season of femmicides, porn revenge and a war in Europe has a strong symbolic value. You are part of a generation that is taking its life, fighting for the future after at least two generations that have been passive even if in Tutto Strano you talk about city animals that are tomorrow without a tomorrow. Your music is a conscious music: are you aware of the emotional and social strength of your work?
It depends on how you use the medium you have, many do not convey the right message On social networks we are often elderly, they give us insecurities, there is no comparison even if you are in contact with billions of people. Kids identify with tik tokers, singers, influencers and believe they can reply without knowing that there is often no right message because the famous is not always good for the community but thinks of fame for itself. There is going to be a little bit of dick but we also bring the content. We must be aware that we are a powerful weapon; lately rather than saying my shut up to see what the world says and I want to understand what I can give. Because what I communicate will remain even after me, it will remain with my children, my grandchildren and the grandchildren of my grandchildren. I hope for them in a fair future.
I would like to love whoever I like as if it were all chemistry: does a society still so old make you sad in interpreting love? Yet since the 1960s there has been talk of free love.
The absurdity is that if I act as a man, I am no good and yet in reality I should be free to do what I want. Let's take the porn revenge: if it happens to a sensitive girl there is more exposure, many little girls have lost their lives. Has it ever been talked about towards men? I am in dispute with whoever took my videos and wants to deprive me of the choices. I have always posted explicit content and I want to continue to do so without anyone speculating on it.
Do you have a solution?
The correct weapon is understanding: you do not know what is going on and what are the problems that afflict him.
Normally we die every day : don't you think that's what we can't recover, chasing the algorithm of the algorithm?
Normality is just what it takes.
A female's bite and honey or gall?
I think honey, I hope so.
Women Who Hate Women is a hymn to self-determination: have you made peace with that hostile world?
Yes and especially with Beba. The dissing was born by chance, its nature has never been understood. In general I tell you that my door is always open. I do the first step without any problems.
In the passage the word thank often appears and you thank without deceit and without trick: why is it difficult today to say thank you? But the good morning has also disappeared… there is no sense of care in general.
People are more exhausted after the pandemic, we are all in great difficulty. We felt alone and abandoned to ourselves. The formula is, in my opinion, which way and intention make the difference.
When you look in the mirror you say to yourself: are you so beautiful? Do people always continue to love each other little in the middle of the street?
Every day I try to feel good but then the day comes that I hate myself. Everything is part of an internal awareness. In the last period I did not wear makeup and they told me how beautiful: I was very pleased but the fact remains that I did it for myself .
It would be convenient to forget … do you select the memories or do you have an iron memory?
I don't think I have it made of iron. But the musical one is powerful, I remember all the songs.
Do you have a picture of you as a child in your bag?
I gave it to my ex, I hope he still has it. For me I have them on the phone.
If I'm not mistaken Sister (Pads) is the video where you change more outfits: how is your wardrobe and are you addicted to which garment?
Bags and shoes, accessories prevail, but there is everything in the wardrobes. I don't have a style, I'm everything and nothing and I've always liked being one.
Have you found your safe place or maybe you don't want to find it? Do you always wear breastplate and armor?
When I am at home I am often naked and … thoughtless. My safe place is my cats. The first was a birthday present, the second came after a chat in a shop where I had shot; they are called Psyche and Gram.
What will happen in the coming weeks? It is true that today we think in terms of individuals but three years have passed since Avere 20 years of 2019: don't you think about collecting everything you have done?
On the 15th and 16th I have two appointments to present my book Sex, lies & Chadia. My free pleasure education manual and the Ground Zero Festival live on the 17th. More generally, I'm understanding what to do with my life. Some time ago I thought of leaving but I realized that I will not succeed: a path of life, of growth is underway … we will feel a little further ahead and I will tell you where life takes me.